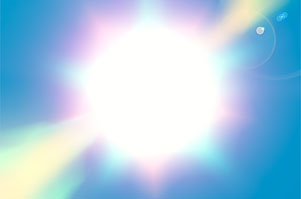 The light of the sun determines life
Our eyes have formed in the course of evolution after sunlight. Daylight with its intensity, which varies from day to day and from season to season, has a lasting influence on our biorhythm.
The smaller part (25%) of the sunlight absorbed by the eyes serves as a source of information for visual performance (optical path of vision).
The greater part (75%) of the light quantum, on the other hand, is used by the energetic visual path that connects the eyes with the hypothalamus, the pituitary and the epiphysis.
The light stimulates the vitamin D metabolism and the immune system, controls the nervous system and hormone balance and ensures mental well-being.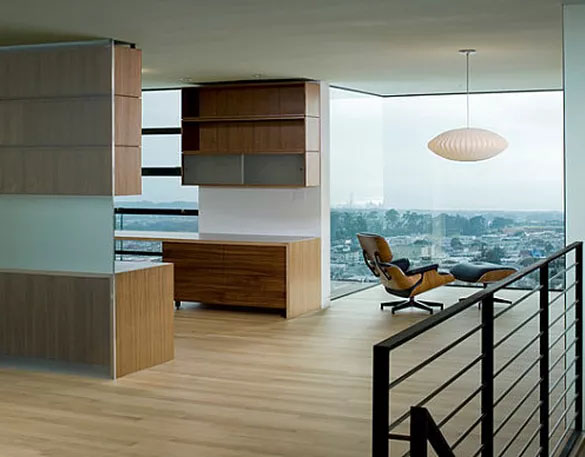 Image copyright Sharon Risedorph/Architect: John Lum Architecture
Today we spend most of the day indoors
For this reason, as much light as possible should be let into the rooms.
Gregor Radinger, head of the university course for daylight architecture at Donau-Uni Krems advises to ideally achieve the best light output in the living area, to equip the room with two-sided "parallel" lighting with daylight or a window front extending around the corner.
In order to remain vital and healthy, we need the full spectrum of sunlight, even areas of invisible infrared and ultraviolet light, Prof. Fritz Hollwich, Director of the University Eye Hospital Münster, found that artificial light "the more the spectrum of the light source deviates from the solar spectrum, the more the normal system of the human organism is disturbed".
For this reason, care should be taken to ensure that the entire spectrum of light achieves the highest possible values.
The degree of light transmission is a decisive factor in glazing; it indicates the degree of light transmission of a glazing.
With double glazing it is about 0.80, i.e. 80% of the incident light enters the room through the glass pane, with heat insulation glazing 0.75, with solar control glass between 0.40 and 0.60!
With window glass you can say:
The better the thermal insulation and the sun protection, the lower the light transmission. It should also be borne in mind that this reduces the incidence of light in all seasons and in all weathers.
A cost-effective and healthy alternative to windows with very high thermal insulation or sun protection glass with a low light transmission value is the installation of a roller shutter.
This keeps the heat in the house at night during the winter and allows solar heat to enter through the windows during the day.
Also through this the heat is held off in summer.